About Us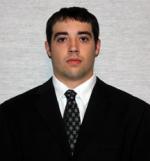 Lubinski Media, LLC was founded in August of 2015 and based out of New Hampshire. Lubinski Media is a trusted resource for branding or marketing your sports company.
We offer a variety of services including marketing services, print production, photography work, product design, logo design, web design, and full branding packages.
Lubinski Media, LLC was established to provide a resource to fulfill design and marketing needs for sport companies and organizations.
Lubinski Media, LLC was founded by Zach Lubinski who has an extensive background in both sport and design. Zach is a New Hampshire Native. Played 4 years of high school hockey in which time was a 2 year captain, 2 year all-state, and a Lowell Sun Spotlight Player his senior year. Zach continued on, playing 2 years of Junior Hockey in the International Junior Hockey League (IJHL) for the New England Stars. There he was also a 1 year captain, League All-Star, and a member of the only championship team in program history (2009). After Juniors, he was a 4 year member of the Southern New Hampshire University Men's NCAA DII Ice Hockey Team(2010-2014). His senior year the program tied the school record of 17-8-1 winning the Northeast-10 Championship for the first time in program history. Other sports Zach has competitively participated in include High School Varsity Golf, AAU baseball, Snowboard Freestyle competitions, and still races motocross.
As a coach, Zach has taught hockey skills for The New England Stars youth organization for 7 years and is still actively involved as a head instructor. He is also a head instructor for Premier Hockey, who he has been with for 3 years. In 2015, Zach joined the coaching staff of the New England Wolves as an assistant for both the EHL Premier and Undefended U20 teams. Other sports Zach has coached include Babe Ruth Baseball for 3 years for the Town of Hudson, NH.
As a Designer, Zach has worked with a variety of incredible clients on a wide range of projects. He was head of Social Media Marketing for FASTHockey, has done product design for MYLEC, and Website design for Benjamin Builders Inc.
Contact Lubinski Media today and get started on turning your idea into reality.